Novi Sad, December 10, 2010.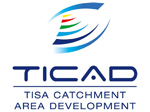 The presentation of the TICAD project (Tisa Cachment Area Development) was held in premises of Assembly of the City of Novi Sad.
In addition to representatives of the Institute, the meeting was attended by representatives of provincial authorities, SMER centre from Subotica, University of Novi Sad and other interested parties.
... more
---
Budapest, November 22-25th, 2010.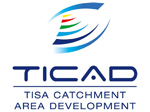 Within the SEE Transnational Program, Tisa Catchment Area Development - TICAD, a 3rd Workshop was held in Budapest, in premises of VÁTI Hungarian Nonprofit Ltd. for Regional Development and Town Planning.

Representatives of the Institute were Teodora Tomin Rutar and Tamara Zelenović Vasiljević.... more
---
Sabac, November 08, 2010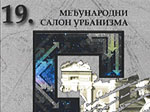 The Urban and spatial planning institute of Vojvodina participated on the 19TH INTERNATIONAL URBAN PLANNER'S EXHIBITION in three categories.
Mr Joao Teixera, the president of European Council of Spatial Planners have attended the opening ceremony and gave a lecture where he addressed the challenges of the profession in the future.... more
---
Displaying articles 220 to 220 of total 220