Novi Sad, December 22, 2010.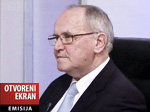 Director of PC Institute for town planning in Vojvodina, Mr. Vladimir Zelenović, appeared on the television show "Otvoreni ekran" on TV Kanal 9.

In addition to presentation of the Institute, its history and activities, viewers had the opportunity to learn about the current, both domestic and international projects.... more
---
Novi Sad, December 17, 2010.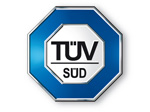 Verification of quality management system, was conducted by certification body "TÜV SÜD Serbia".
Introductory meeting was attended by representatives of the certification body, Mr. Milan Milosavljević as lead auditor and Ms. Ivana Dimitrijević, as well as representatives of the Institute, Director Vladimir Zelenović and quality management representative Ljubica Rozić .... more
---
Novi Sad, December 10, 2010.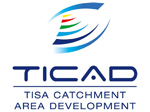 The presentation of the TICAD project (Tisa Cachment Area Development) was held in premises of Assembly of the City of Novi Sad.
In addition to representatives of the Institute, the meeting was attended by representatives of provincial authorities, SMER centre from Subotica, University of Novi Sad and other interested parties.
... more
---
Displaying articles 220 to 220 of total 220