Novi Sad, May 4, 2010.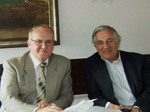 On May 4th, the Institute was visited by Mr Ir Joao Teixeira, president of the European Council of spatial planners and Aleksandar Tišma, professor at the Faculty of Agriculture in Novi Sad. Distinguished guests were welcomed by director Vladimir Zelenović with associates.
Guests showed great interest in projects that the Institute did in previous decades of its existence, and were especially impressed by the significant work which is now being done by the Institute.... more
---
April 29, 2010.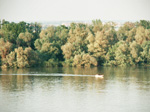 Republic Agency for Spatial Planning anounced on public procurement section of their web portal a public invitation to tender for development of Spatial Plan for areas of special purpose - international waterway E-80 - Danube River (''Službeni glasnik RS'', No. 16 from 20/03/2010.).
Given the significance and complexity of this task, the Institute, based on long-term cooperation agreement, on 16/04/2010 signed a contract with IAUS about joint offer for the development of a Concept for Spatial Plan of special purpose international waterway E-80 - the Danube.... more
---
Novi Sad, April 12, 2010.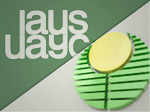 On 12/04/2010, IAUS and the Institute signed contract for long-term business cooperation.
The agreement was signed by Nenad Spasic, director IAUS and Vladimir Zelenović, acting Director of the Institute.
The contract established a common interest in developing long-term collaboration to improve activities on planning and spatial arrangements in the Republic of Serbia, as well as the improvement of methods and organization of activities on common interest business, in accordance with long-term development strategy and scientific and research work of the Institute and a program of work and development of the Institute.... more
---
Displaying articles 247 to 249 of total 249