Novi Sad, December 25, 2010.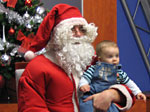 New Year's party was organised for children of employees.

Kids enjoyed play performed by Creative Studio "Carolija"

as well as appereance of Santa Claus, who gave presents to each child.... more
---
Novi Sad, December 22, 2010.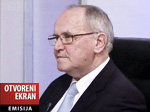 Director of PC Institute for town planning in Vojvodina, Mr. Vladimir Zelenović, appeared on the television show "Otvoreni ekran" on TV Kanal 9.

In addition to presentation of the Institute, its history and activities, viewers had the opportunity to learn about the current, both domestic and international projects.... more
---
Novi Sad, December 17, 2010.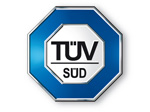 Verification of quality management system, was conducted by certification body "TÜV SÜD Serbia".
Introductory meeting was attended by representatives of the certification body, Mr. Milan Milosavljević as lead auditor and Ms. Ivana Dimitrijević, as well as representatives of the Institute, Director Vladimir Zelenović and quality management representative Ljubica Rozić .... more
---
Displaying articles 247 to 249 of total 252