Budapest, November 22-25th, 2010.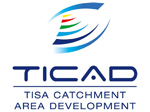 Within the SEE Transnational Program, Tisa Catchment Area Development - TICAD, a 3rd Workshop was held in Budapest, in premises of VÁTI Hungarian Nonprofit Ltd. for Regional Development and Town Planning.

Representatives of the Institute were Teodora Tomin Rutar and Tamara Zelenović Vasiljević.... more
---
Sabac, November 08, 2010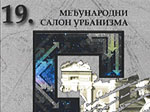 The Urban and spatial planning institute of Vojvodina participated on the 19TH INTERNATIONAL URBAN PLANNER'S EXHIBITION in three categories.
Mr Joao Teixera, the president of European Council of Spatial Planners have attended the opening ceremony and gave a lecture where he addressed the challenges of the profession in the future.... more
---
Osijek, Croatia, November 02, 2010.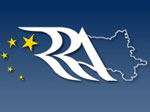 Regional development agency of Slavonija and Baranja from Osijek, invited the Institute to take part on the international conference "The Danube strategy"
and the round table gathering with the purpose of seeking opportunities for cross-border collaboration in the framework of the Danube strategy.... more
---
Displaying articles 250 to 252 of total 258