Osijek, Croatia, November 02, 2010.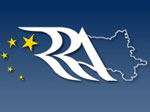 Regional development agency of Slavonija and Baranja from Osijek, invited the Institute to take part on the international conference "The Danube strategy"
and the round table gathering with the purpose of seeking opportunities for cross-border collaboration in the framework of the Danube strategy.... more
---
Tulcea, Romania, October 07, 2010.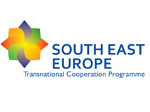 The DATOURWAY project workshop took place in Tulcea, Romania from 4 to 7 October 2010.
The aim of the workshop was to clarify and define the common strategy (Working Package IV) and present national pilot projects (Working Package V).

... more
---
October, 02. 2010.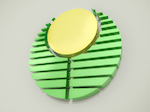 Serbian chamber of engineers and the spatial planners section organized 5th gathering of spatial planners from 29 October to 1 November. The event took place in Hotel Grand on Kopaonik.
The theme of the event was "Perspectives and problems of rural areas in spatial plans"... more
---
Displaying articles 253 to 255 of total 258