Ferrara, Italy, September 22-25.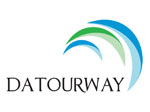 In the Italian city of Ferrara, from 22/09 to 25/09/2010. a workshop was held regarding the DATOUWAY project.
The purpose of the workshop was to agree and define common strategy and to make an introduction to the representation of national pilot projects as well as to link partners within the work packages 4, 5 and 6 (Working Package IV, V, VI).... more
---
Ivanjica, May 22, 2010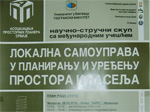 The third scientific meeting "Local governments in planning and development of spaces and settlements", organized by the Association of Serbian spatial planners is continuation of activities of Association to improve certain issues regarding the impact of spatial, urban and other plans on local community. The meeting was held in Ivanjica from May 20th to 22nd 2010.... more
---
Băile Felix, May 20, 2010.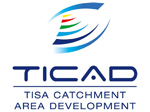 In Romanian city Baile Felix from April 17th - 20th, second workshop in project 'Tisa catchment Area Development - TICAD' was held. There was presentation of software solutions for decision making support in the process of drafting of spatial analysis. Up to date progress in TICAD project was also presented.... more
---
Displaying articles 268 to 270 of total 270