Novi Sad, March 24, 2010.
Meeting of representatives of institutions in order to develop engagement Regional Spatial Plan of AP Vojvodina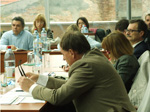 On 24/03/2010 in premises of the Institute third in a series of meetings dedicated to making RSP of APV was held.

Meeting was organized by the General Coordinator - Republic Agency for Spatial Planning, organizational unit for the territory of AP Vojvodina. Beside experts from the Institute meeting was attended by representatives of the Republic Agency for Spatial Planning, representatives of the University of Novi Sad, Faculty of Technical Sciences, Mathematical Faculty, Agricultural Faculty, Philosophical Faculty, Faculty of Technology, the Republical Institute for Development, the Institute for Architecture and Urban Planning and the Institute of Lowland Forestry and Environment.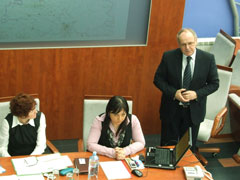 The aim of these meetings is provision of a basis for development of conceptually good, sustainable and practically applicable plan, as well as high degree of its correspondence with internal and international environment. To ensure all this it is necessary that, at all stages of development of RSP of APV, participation of all relevant institutions, professional institutions, experts in various fields, cities and municipalities of APV, is assured.

The theme of this meeting was introduction of representatives of various institutions with methodological guidelines for development of expertise, for all five thematic areas which incorporate several individual sectoral issues that are closely related.

The fact that the drafting of a new spatial plan of the Republic of Serbia in the final stage, a creation of the Regional Physical Plan of APV at the stage of development of a concept plan, requires close cooperation and joint and mutually agreed activities of all stakeholders to be involved in making RPP APV.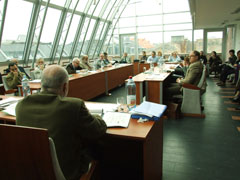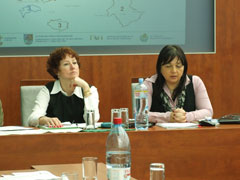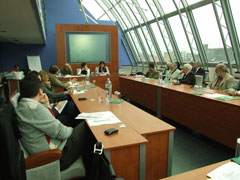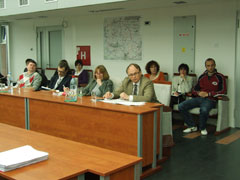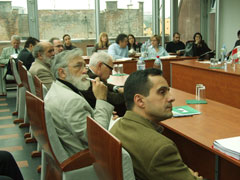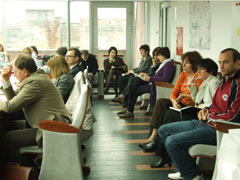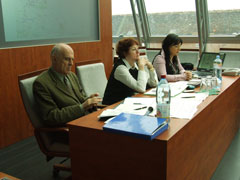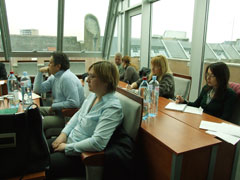 ---