Belgrade, March 25, 2010.
Spatial plan of special purpose area, international waterway Danube E-80 (Pan-European corridor)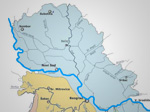 The Government of Republic of Serbia adopted a decision on development of the Spatial plan of special-purpose area - international waterway E-80 - Danube River (Pan-European Corridor VII) (Sl. glasnik RS No. 03/2010 from January 22nd 2010.)..
Ministry of Environment and Spatial Planning and the Republic Agency for Spatial Planning have established Terms of Reference for this spatial plan.
The project task was divided into five points to accurately define their contents, as follows:
• Baseline points with reasons for development of Spatial Plan and legal basis;
• The territorial scope, objectives, goals, principles and methodological approach;
• Main problems, limitations, potentials and priorities of spatial development along the corridor of international waterways E80 - Danube;
• Review of existing documentation for SP (international documents and initiatives, Republic document and information system and maps for development of SP;
• Organization of Concept development for Spatial Plan.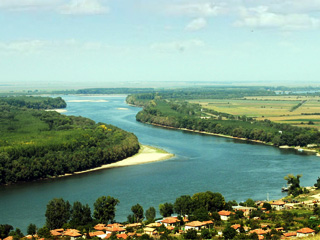 ---